Trending post
Charles Tharpe

Follow
I am having issues with BCBS getting set up with my former employer and had to pay the April payment myself and still calling BCBS to get this resolved.
Looking as if I may have to make the May payment as well.. $1062 for each payment...
Jennifer Young

Follow
Community Specialist
Sounds frustrating and expensive! ​I found this FAQ page from the DOL that might be helpful in making a claim to be reimbursed as well as to set things straight going forward.
Are you looking for other job opportunities now? If so, take a moment to fill out your bio with the kind of work you're interested in, and work experience on your profile - we are here to help on the job search front, too, if we can!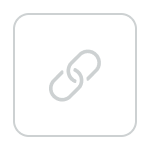 Lawrence White

Follow
Community Specialist