Trending post
Karina Nieves

Follow
Lawrence White

Follow
Community Specialist
Hi @Karina Nieves , welcome to jobcase! Where in Florida do you reside, (city)? There's no location information on your profile. Please take a moment to upload your resume onto your Jobcase Profile or use the resume builder option to create your new optimized resume.
We will use your profile information to match you up with local job leads and hiring opportunities that meet your previous experience, skills and career goals.
In the meantime, CVS is hiring remote workers in Tallahassee. Sykes and Alorica also has some remote jobs you can check out.
We also keep an updated list of new remote job leads and hiring announcements on our #workfromhome topic page. Take a look and connect right back with us on this post if you have any questions. Thanks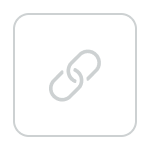 See all replies