Trending post
Hunter Davidson

Follow
Sous Chef
My restaurant that I work for closed. We are only open for take out so the manager cut my hours so much that I barely was working at all. I had to move back home with my parents. I feel so ashamed.
Ben Kru

Follow
Marketing Analyst
Hunter, you are not alone in this struggle. I hope you are able to find work quickly, but in the meantime, ask your employer to apply for Oregon's Work Share program. They will help cover some of your lost wages. https://www.oregon.gov/employ/Unemployment/Pages/Work-Share-Program.aspx I hope you are finding support on Jobcase and in your community. Good luck.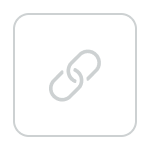 Nicholas Leonard

Follow
Member Product @ Jobcase
Hunter - don't feel ashamed. This pandemic, and the economic impacts, are unprecedented. Finding ways to live frugally should be celebrated. As you look to get back on your feet, here are a bunch of people who are hiring: Grocery stores Delivery (Dominoes, Papa Johns, Instacart) Logistics (Walmart, Amazon, FedEx) Pharmacies (Walgreens, CVS)
Good luck getting back on your feet.