Trending post
Brittaney Gresham

Follow
Ammunition Specialist at United States Army
Does anyone here have any experience with trying to find employment with a SD? I know what the laws say, but that doesn't stop a potential employer from simply not picking you and not disclosing why.
Little back ground. I am a disabled veteran with 12 years experience in what best translates to logistics (but on the explosive side). I can walk but bending, twisting and standing too long tends to cause a ton of pain. Unfortunately that knocks out a lot of the logistical positions I have the most experience in. I would love getting into a stock control, shipping, dispatching or something along those lines position that would put me behind a desk more often than not. Issue is, I can't even get anyone to look at me. I'm assuming my resume that I've redone multiple times now, does not properly reflect my experience. Either that, or when I am asked about being a "protected person" (due to my disabled veteran status) they are simply tossing my application to the digital trash. Maybe they assume I have PTSD? I don't know, we were warned that this is stereotype veterans face when looking for work. Maybe I shouldn't declare myself as a "protected person"? Anyways, I either hear nothing back or I get a denial email within 24 hours of submitting a application. So, the first step is getting into the door which I am not. The next step after that, how do I approach the topic of a dog? Should I bring her with me to the interview? I don't want to not be forthcoming about my disability but at the same time, I need to work for something more than Doordash (nothing against doordash, I appreciate the opportunity to get some sort of cash flow but I have bills and this can't be the only thing I have going).
Mark Jorges

Follow
LPC-Intern, LCDC, NCC
As long as your service-dog doesn't preclude you from doing your job, it shouldn't be a problem. My employer actually had a Veteran with service-connected PTSD who brought her service dog to work as a Substance Abuse Counselor and it wasn't an issue until her mental health began to suffer from the job itself. Her doctor said she needed to take a step back from counseling and the employer basically had to let her go because it wasn't a good fit.
I will say that veterans with severe PTSD should probably not consider Mental Health/Substance Abuse counseling as a profession due to the potential for recurrence of symptoms.
Ed Kline

Follow
Director Human Resources And Operations at Engineering Source
Bonehead!! I asked for your location then saw Georgia in the post. Sorry. If you were here in Southern Calif near March ARB or Norton or Fort Irwin, I'd arrange for an interview now. I'm a vet, also.
Ed Kline

Follow
Director Human Resources And Operations at Engineering Source
And I'm in HR and have vacancies in "logistics" and the authority to hire.
Ed Kline

Follow
Director Human Resources And Operations at Engineering Source
Where are you, Brittaney? I would hire you in a heartbeat.
Carrie Gillespie

Follow
Brittaney Gresham Welcome to Jobcase and I'm sorry to hear you're having these difficulties! Good luck in your search - we are all rooting for you to find something you love. Hang in there!
Lukas Thompson

Follow
3D Modeler / Artist (Hard Surface)
I would look into any animals related companies, Chewy, etc.
I can't remember where, but a while back I read about a company that lets you bring your dogs, they even have a whole area set up for them to run around a play.
Just start researching pet product companies, places that make the toys, beds, etc. I'm sure one of them would be more than willing to take you in. They all have warehouses, so logistics wouldn't be a problem. That or look into starting your own logistics company perhaps? Or you could maybe dispatch trucks from home?
Brittaney Gresham

Follow
Ammunition Specialist at United States Army
Thank you everyone for your advice and input.
Joel Keene

Follow
Advertising Sales Representative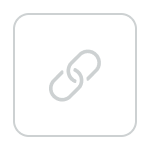 Julie Tagliamonte

Follow
Call Center Operations Manager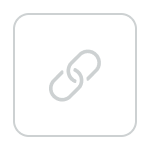 Julie Tagliamonte

Follow
Call Center Operations Manager
Hi Brittaney, I did a quick google search for dog friendly companies near you. One of the companies that popped up was Amazon and it appears they are hiring in your area. I thought I'd share this snippet from the article that speaks to their comfort with dogs. (screenshot attached below)
In a company as large as Amazon, I suspect you might be able to find a desk job in a place that welcomes dogs both as service dogs and pets.
Good Luck in your search! If you want to see their dog page you can find it here: https://blog.aboutamazon.com/working-at-amazon/how-much-does-amazon-love-dogs-just-ask-one-of-the-6-000-pups-that-work-here
See all replies