Trending post
Amy Blair

Follow
Reservation Engagement Specialist at Hilton Worldwide Reservation Center
According to Governor DeSantis, "Florida has over 460,000 online jobs available with the strongest economic conditions in the nation". Where are these jobs Mr. DeSantis? This information was taken from Florida's Department of Unemployment Economics; Florida has gained more than 800,000 private-sector jobs since the beginning of Covid-19. As a person who's position was eliminated due to Covid and have been looking for employment since day 1 but I'm just not seeing these jobs! It's been over a year of applying and networking but I have yet had a single call back or an interview? If I find positions to apply for that's great but most of the online job postings are not relevant to my experience or direct me to a third party site requiring me to sign up just to be able to submit my application/resume rather than allowing me to apply directly with the company. I bring over 20 years of Account Management, Direct to Consumer Sales and Customer Service and Retention experience, I really hope I can find something soon. #joblessinflorida #jobseeking #laidoff #pleasehireme
Barbara Butters

Follow
MBA
A lot of call center jobs are through hub kind of companies like NEXrep or Arise (Arise is based in Florida ) large companies that want to pay decent money contract through these kinds of companies so that they don't have to deal with background checks and all the paperwork and training. there are some agencies that also contract small businesses that hire and manage paperwork for a cost. I know some of them charge you to do your background check and I know Arise also has a cost for entering the training. but the more the classes costs the more the job pays, typically. Personally I didnt like Arise because they also charge a bi-monthly fee for record keeping and access to the training and scheduling program. My experience with them was not good if you want to know why PM me and I will let you know the good and bad. They do have access to some larger corporations so the pay is higher, typically, with a hub/staffing company that is established.
Donte Allen

Follow
Operation Manager at Fedex Express
Fedex Express currently has over 30 positions open in the state of Florida. Go to Fedex.com go to the bottom of the page and click "careers" and search for positions in your area or in another if you are looking to possibly relocate. good luck
Rosanna Catlin

Follow
Housekeeper at Ronda Coble Cleaning
Same here in OKLAHOMA over 50, yes job interview no hand shake or follow up call either i have gotten a few EMAILS from the employers saying they either ain't Hiring at the time or too much experience or not even education
Robert Conklin

Follow
I've found it the same out there. If your 51 like me no one wants to hire you. They pull the unwritten rule of HR. They take your application maybe even an interview. Then they shake hands afterwards. But after you leave, they just throw out your application. They can't say your too old. That's against the law. So they just simply ignore the more qualified for younger cheaper people. I just wish they'd get caught at it and suffer a debilitating fine and loss of corporate profit to teach them a lesson.
Steven Ransom

Follow
A Helping Friend In Business
@Amy Blair Just a hunch: Anthem's Address Clearwater, FL 33765 USA Industry Business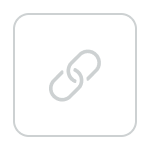 Elyssa Duncan

Follow
Community Specialist
Hi @Amy Blair, we'll keep an eye out for relevant positions and send them your way! Have you given our job search tool a try yet? There may be some great openings in your area!