Trending post
Lenna Berry

Follow
I haven't had a job since 2003 when I got married and moved to a different city. My husband didn't want me to work at all, Didn't know at the time he was controlling. Anyways this year I got my first car and I told my husband I'm getting a job to help bring in money for the growing piles of bills and getting more groceries then his small budget. So since April I've applied to at east a dozen places that are around my little town and the closest towns. I won't work at fast food, I did that when I was younger and going back as 30 something and dealing with kids won't make my days better. The only call I got was for a cafeteria assistant for the high school but I have to pay for a background check and it's the $70 one. They want me to pay before they even tho about me for the job. One problem I don't have a way to bring in money to even pay for one. It's like why do I have to pay just to have the job, to me it's stupid, I'm there for their company and they should pay not me. When I apply I put down the last jobs I had but there is a big 15 year gap. What can I do to put in the why a big gap.
Debbie Evans

Follow
Manager at U Store All
You shouldn't have to pay they should cover all expenses. Period!!!
See all replies
Ashley Wilson

Follow
Content Manager at Jobcase
$70 seems like quite a lot and I worked in schools as an educator. I remember mine was $35. Which state are you living in? In some it is illegal to force you to pay for it before you are hired so do a little research. Also if you feel unsafe at anytime in your home [please reach out for help here] (http://www.thehotline.org/). What type of jobs would you like or want to do? Make a list and then search for them and apply like crazy! Use the 4 easy steps below to find a job opportunity!
1.Click on "Jobs & Companies" at the top of the page 2.Enter a job into the search field that says "Position" 3.Click on the blue button to search for that position in your area 4.Once the list is up, click on "View Job" of any you are interested in and then apply.
Let me know if you need anymore help and we are here for you Lenna!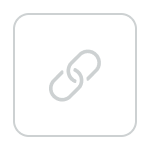 See all replies