Trending post
Harry Culp

Follow
DDS for 32 years, car enthusiast at Harry R Culp DDS PLLC
Theresa Halminiak

Follow
2 people found this answer helpful
Life Insurance Agent at Symmetry Financial Group
Typically no specific education or training is needed to be a mystery shopper. However, mystery shoppers usually need good communication skills for writing evaluations and interacting with store employees.
Randal Jones

Follow
Everything happens for a reason!
Yep, good people skills, good vocabulary for evaluations, use of a smart phone, a home computer helps w/ a printer, reliable transportation and a bit of spending money. I can only assume the turnaround percentage is pretty high, just stick with it and you'll advance. One other thing. You will need to get yourself established as a business. You are an independent contractor. They can only pay you up to 600 dollars in the fiscal year, without having to report those wages to the IRS. Anything above 600 you will get a 1099. It is tuff in the beginning, you don't know who else is out there or how many. They will take the lowest bidder every time. Then they look at your track record. Can you tell what I am doing for work? There is an organization called that can help. You will have to pay to be a member. Members get a discount on their courses. If you start with what I have mentioned, you'll shine. Especially MSPA certification number. (https://mspaamericas.growthzoneapp.com/MIC/Login) Good luck to you!3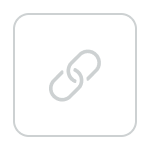 Amanda Younger

Follow
Where can I find jobs like this?
Kim Crowe

Follow
Owner at Kims Kleaning
Mystery Shopping can be fun and beneficial. There are just little quizzes you have to take about each shop. Easy though!
See all replies
Edith Malachi X

Follow
Utilities Case Manager
Harry Culp

Follow
DDS for 32 years, car enthusiast at Harry R Culp DDS PLLC
No problem with that! Would like to be involved with cars, especially high end cars. Thanks