Want to become a real estate agent?
Last updated: November 29, 2023
Trending post
Ashley Wilson

Follow
Content Manager at Jobcase
Are you looking for a new career opportunity?
If you want a career change and have a passion for real estate, why not consider a career as a real estate agent?
At first glance, becoming a real estate agent can seem intimidating. And while it's true that becoming successful in this field requires a lot of work, it can also be a fulfilling and lucrative career for those who enjoy working with people.
What does a day in the life of a real estate agent look like? What can you expect your daily routine to be?
Let's learn what responsibilities a real estate agent has, what education you need to become a real estate agent, and what a day in the life of a real estate agent looks like.
What does a real estate agent do?
A real estate agent is in charge of helping people buy, sell, and rent real estate. Real estate can be a home, land, or commercial buildings, and other types of properties.
This means that real estate agents are in charge of showing homes to potential buyers, organizing open-house events, and, in several cases, staging a home to make it more presentable.
But in addition to actually selling real estate, agents also spend time advertising and marketing themselves and their listings.
A survey from Placester suggests that 49% of real estate agents work 40 hours or more per week. 22% work 30 hours or fewer each week. So how do they spend their time?
36% of real estate agents spend several hours a day on marketing and advertising. 28% spend a few hours a week.
But 62% of agents say that they spend at least one hour a day on marketing themselves and their real estate listings. 60% say that they spend time every day on prospecting.
What education do you need to become a real estate agent?
Real estate agents need to be licensed to practice their profession. While no college education is required, there are some required courses you need to take before you can get your real estate license.
The exact requirements to become licensed will depend on which state you live in. Each state requires a pre-licensing course, but the number of hours you need will vary.
For example, you'll need to perform 180 hours of coursework in Texas, but only 63 in Florida.
Make sure to do your research to find out the exact requirements in your state. You can find this information on the Arello website.
Most states will require you to have a high school diploma or GED.
Several states will also require continuing education, a criminal background check, and fingerprinting.
Afterward, you'll be eligible to take the licensing exam, which can cost between $100 and $300.
Once you pass your exam, you can submit your application to get your real estate agent license in your state, which will cost between $200 and $400.
Finally, to practice your job legally, you'll need to find a job opportunity under a licensed real estate broker.
Real estate agent duties and responsibilities
Real estate agents have several responsibilities under their belt. These include, but aren't limited to:
Developing and deploying marketing strategies for clients' listings

Making comparative market analysis reports

Processing documents

Setting up listings, including photographs, pricing, descriptions, and more

Creating and distributing promotional materials

Planning and coordinating events such as client appointments, home showings, and open houses

Keeping track of emails, text messages, and phone calls

Updating online profiles, including websites and social media

Negotiating with potential buyers

Finding and scouting homes for clients buying real estate
Real estate broker vs agent
A real estate agent is licensed to sell real estate, but they cannot do so independently. Their license only allows them to practice under the umbrella of a real estate brokerage.
Real estate brokers have additional licenses that allow them to operate on their own. They can also bring on other real estate professionals to work for them.
When this is the case, they are in charge of ensuring the agents who work under them follow the legal and ethical standards of the trade.
The requirements to become a real estate broker vary by state, but in all cases, you must first be a real estate agent. You must also work under a licensed broker for a few years, then complete an approved training course and take your exam.
Real estate agent vs realtor
Many people use the term 'realtor' to describe real estate agents. And while that's partially true, the two terms aren't interchangeable.
Both real estate agents and real estate brokers can be realtors. But not all agents or brokers are realtors by default.
To describe yourself as a realtor, you need to be part of the National Association of Realtors (NAR). The NAR has a specific code of ethics that its members must follow.
In 2021 and 2022, it costs $150 per year to keep your membership.
A day in the life of a real estate agent
Now you know what type of tasks a real estate agent performs and what responsibilities they have. But what does a typical day in the life of a real estate agent look like?
Here's a breakdown of what you can expect during an average day as a real estate agent.
Morning schedule
The first thing you'll need to do when you begin your workday is to plan out the day ahead.
Most real estate agents have organized calendars to keep track of all appointments, showings, and events happening on any given day.
When you look at that calendar, you can plan out a more granular schedule for the day.
The time at which you start work in the morning will vary depending on that schedule. For instance, let's say this is a busy day, and you head to your office at 7 am to get your administrative duties out of the way before your morning appointments.
After you plan out your day, you take out a lease agreement. There are some final details to hammer out in this document before you can close on this listing. You make sure everything is in order, then you send an email to the renters and lenders for their signature.
Now it's 7:30. You take some time to update your client contact database. Keeping this database up to date is vital. Because real estate agents work mostly on commission, having a steady supply of clients generates their paycheck.
Making sure this database is organized and updated regularly makes it easier to contact clients when needed.
At 8:00, you check your email. Since yesterday afternoon, you received several emails from some potential home buyers, so you respond to all of them before moving on.
You want to make sure that your clients feel taken care of. Their success is your success. You also listen to your voicemails and call back those that need a follow-up.
Next, you create a new listing. You staged the home and took photos yesterday, so now you have everything you need for this listing to go up.
Tonight you have a networking event to attend. You decide to create a post about it on social media to attract any potential leads to the event.
Once the post is published, it's time to make some cold calls.
You heard from a friend of a friend that some homeowners they know want to sell their home, and they're in a hurry. You want to get in touch with them to offer your services since you believe you can get the job done quickly.
There are a few other cold calls you make until 9:45, but you need to get your things in order and leave for an appointment. You're meeting at a cafe with a couple who are looking to upgrade their home.
At the meeting, you ask them about their dream home, their budget, what locations they're interested in, and everything else you need to know to help them find the home of their dreams.
As they're describing the home they want, you already have a few listings in mind that could be a good fit for them.
Once the clients leave the cafe at 10:30, you spend a few minutes taking some notes on your phone. You also note the listings you want to show them soon.
You don't linger for too long, though, because you have a showing at 11:30 on the other side of town.
Of course, you drive to the home early to make sure everything is in order. You've already staged this home, but you take a look around and make some last-minute touches before the buyers arrive.
The buyers arrive 10 minutes late. You show them the home, then give them your contact information before they leave.
You have a few minutes left to finish some notes before you leave for your 12:30 networking lunch. This is with some buyers you've been working with for a while. They want to discuss a change in their situation.
You meet with them, pay for their lunch, and get ready for the next step of your day.
Afternoon schedule
You have an open house at 2 pm. You're running a little behind because of lunch, but you still manage to get there at 1:45 to do a sweep of the home before the open house begins.
The open house lasts all afternoon until 6 pm. During the open house, you approach people who look interested, answer any questions, and tidy up as potential buyers come and go.
During a lull in visitors, you take the opportunity to sweep up the floors before you get another rush of visitors. You also check your email and respond to a colleague asking you about one of your listings since they have a client who may be interested in visiting.
When the rush picks back up, you miss a call while you're answering someone's question about the property. You make sure to return this call as the visitors start to leave, but not before handing out your business card to them.
Evening schedule
Now that the open house is complete, you lock up and head home for a bit.
You'll have to come back in the morning to clean up, but tonight's schedule is a bit tight, with the networking event coming up at 8 pm. You need to attend to help with lead generation.
You get home at 6:30 and eat a quick dinner while reading your favorite real estate blog. You often catch up on your favorite blogs, books, and news sources to keep up with continued education for your real estate career.
Once you finish eating dinner, you get changed for your networking event. Although you're tired from a big day, you're excited to meet new people and grow your network of potential clients.
Of course, you load up your briefcase with business cards to make sure you don't run out.
When you come home, you set your alarm at 7 am. Tomorrow won't be as busy as today, so you can get a later start.
Real estate jobs hiring right now
Once you have the necessary qualifications, you can make your job search for a real estate career easier by searching on Jobcase.
But did you know that there are more types of jobs available in the real estate industry?
On Jobcase, you can find available job opportunities for the following and more:
Make sure to add notifications so that you know when new job opportunities are available near you.
Start a new career as a real estate agent
If you're looking for a career change, becoming a real estate agent could be perfect for you.
Of course, this career isn't for everyone, but it has the benefit of not requiring years of college studies.
You'll still need to put in some work and stay up to date on the housing market, but your work can pay off if you think you've got the knack for selling real estate.
---
Would you consider a new career path?
Comments
McClure McClure

Follow
Becoming a real estate professional involves mastering various aspects of property transactions, from understanding market trends to negotiating deals. It requires a blend of industry knowledge, communication skills, and a keen eye for investment opportunities. In today's digital age, resources like https://plumbingangels.co.uk/ provide invaluable insights into property maintenance, a crucial aspect of real estate management. Aspiring real estate professionals can benefit from such platforms, gaining expertise not only in property acquisition but also in ensuring the long-term integrity and functionality of the investments they handle.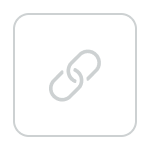 Sanaz Keshavarz saleh

Follow
I am Iranian and I would like to come to America for job Will I succeed? I have a master's degree in architecture. Do employers hire me for the minimum wage?