Here's What You Should Know About Working at Starbucks
Last updated: March 22, 2023
Trending post
Paul Baker

Follow
Community Specialist
Starbucks has 8,947 company-operated coffeehouses in the US, making it one of the largest chains in the country. In 2021, the company's revenue increased to $24.61 billion, a notable increase from the previous year.
Besides its exponential growth, Starbucks is known as a good employer for entry-level workers. Here's a detailed overview of Starbucks careers, including the company's average salary, career areas, and employee benefits.
Starbucks careers hourly pay: how much does Starbucks pay?
On average, Starbucks employees earn $11.95 per hour. But the salary can differ based on the employee's position. For example, assistant store managers make more than baristas and cashiers.
However, Starbucks has recently come under fire for its treatment of employees. Many baristas and other hourly workers have complained of low pay, long hours, and a lack of benefits.
As a result, Starbucks has announced that it will make its minimum wage $15 per hour in 2022. In addition, employees can earn $17 an hour for summer jobs.
Starbucks also announced that employees who have been with the company for two or more years can expect a 5% raise. Meanwhile, those with five or more years of service can expect a 10% raise.
Which factors affect the salaries of Starbucks employees?
There are a few key factors that affect the salaries of Starbucks employees.
Position: Employees who occupy higher positions within the company tend to earn more than those in lower positions. For example, a retail store manager can earn up to $22 an hour, while a customer service supervisor makes $15 per hour, on average.
Experience: More experienced workers usually earn more than those who are just starting. For instance, a barista with two years of experience may earn more than $11 per hour, which is the regular pay for entry-level baristas.

Location: Starbucks locations in expensive cities, such as New York, Boston, and San Francisco, pay more than locations in smaller cities or rural areas. Their higher pay is also due to the higher cost of living in those regions.

Job type: A barista position at a drive-thru Starbucks will usually pay less than a position in the store. Likewise, you'll earn more than entry-level baristas if you work as a team leader or restaurant manager.

Education: Starbucks corporate careers require a college degree. For example, if you want a marketing job at the company, the higher your education and experience, the more pay you can expect.
How to apply for a job at Starbucks
The simplest way to search for a job at Starbucks is to go onto their website and use the search bar. Then, enter the keyword or category of the job you want.
Or, you can use the map feature on the company's website to search for jobs at Starbucks locations near you.
There are four categories you can apply to:
Retail: These jobs are in Starbucks stores and include baristas, shift supervisors, and store managers.
Retail Leadership: If you have experience or are interested in leading a team of Starbucks partners, you can apply for a retail leadership position.

Manufacturing and Distribution: Starbucks has two manufacturing facilities in the United States. Jobs at these locations include production associates and distribution center managers.

Corporate: You can also search for corporate jobs at Starbucks' headquarters in Seattle, WA, or one of their regional offices worldwide. Corporate positions include everything from marketing and finance to IT and HR.
Once you've found a job you're interested in, click the "Apply Now" button. You'll have to create an account or log in with an existing one to continue.
From there, you'll fill out some general information like your name, contact info, and education. Starbucks will also ask you to upload a resume. You can either do this from your computer or import it from LinkedIn.
Starbucks will notify you that they have received your application. You should receive an email within a few weeks letting you know if you've been selected for an interview.
Check out our complete guide to applying for a job at Starbucks for more information.
What employee benefits does Starbucks provide?
Starbucks offers many benefits to its employees. Here are some of them.
Health coverage
Starbucks employees can choose from various coverage levels for vision, dental, and medical plans. The company also offers Health Care and Dependent Care reimbursement accounts.
These accounts help with out-of-pocket medical, dental, and vision expenses. Other health coverages include:
Life insurance: This is an insurance plan that pays benefits to the policyholder's beneficiaries upon the policyholder's death.

Disability insurance: If Starbucks employees cannot work because of an injury or illness, this insurance plan provides them with partial replacement.

Accident insurance: This insurance pays benefits for covered accidents that result in injuries, regardless of who is at fault.
Stocks and Savings
Many companies allow their employees to buy stocks, but Starbucks goes a step further. The company's Bean Stock is an equity reward program that allows eligible partners to receive stock grants.
Employees can also get discounted company stocks to get a share in the company.
401(k) retirement plan
A 401(k) retirement plan is a savings plan that offers tax advantages to help you save for retirement. Starbucks matches eligible partner contributions dollar-for-dollar up to a certain percentage, depending on the employee's length of service.
Paid time off
Retail and non-retail Starbucks employees get paid time off to use as they need or want. The number of days an employee receives each year is based on the length of their service.
Non-retail salaried employees also get an additional two personal days annually.
In addition, all employees get seven paid holidays. Workers get paid 1.5 times their per-hour rate if they choose to work during these holidays.
Parental leave
Starbucks also offers parental leave for both mothers and fathers. The company provides up to six weeks of fully paid leave for new parents.
Employees also get up to $10,000 of Family Expansion Reimbursement for:
Intrauterine insemination

Surrogacy

Adoption
Education assistance
Starbucks employees can get a bachelor's degree from Arizona State University with 100% tuition coverage.
Employees also get advising and counseling for their educational journey. You can learn more about this here.
Partner Assistance
Starbucks Caring United Partners (CUP) Fund is a confidential resource available to all eligible partners in times of financial need due to:
Serious illness or injury

Natural disasters

Domestic violence

A death in the family
Check out our complete guide to Starbucks employee benefits to learn more on the subject.
Does Starbucks conduct background checks?
Yes, Starbucks does conduct background checks on all potential employees. They do this to ensure the safety of both their customers and employees.
Starbucks takes hiring very seriously and wants to ensure they are hiring the best possible candidates.
Whether you can get a job at Starbucks with a felony on your record will depend on the location. Some branch owners might be more lenient than others.
The background check could include the following:
Employment verification: Starbucks collects non-partner personal information to verify your identity and employment eligibility to comply with applicable laws and as part of routine business operations.

Education verification: If you have applied for a position that requires specific educational qualifications, Starbucks will verify the information you provided against what is listed on your transcripts or other documentation from your university.

Criminal record: The background check also includes a criminal record check. This is done to ensure that the potential employee has no prior convictions that could threaten Starbucks customers or partners.
Read our complete guide on Starbucks background checks to learn more.
Requirements for a Starbucks job
Entry-level Starbucks jobs don't have any specific requirements beyond being of legal hiring age and having the ability to work in the U.S. However, if you want to move up within the company, you'll need relevant experience and a willingness to learn.
To work in a Starbucks coffee shop, you must be at least 16 years old in most states (18 in others). There is no specific education requirement, although you will need a basic understanding of English and math for many positions.
You should be able to get a food handler's permit in most states if you want to work in a food preparation role. Some barista positions may require basic coffee knowledge or the ability to perform light latte art.
Starbucks also prefers that its employees have some customer service experience, like in a retail setting. If you have managing experience, that's even better since Starbucks likes to promote from within.
If you apply for an upper-level retail position, such as a store manager job, you'll need several years of experience in the coffee industry or a management role. Meanwhile, Starbucks corporate careers have extensive requirements, such as a bachelor's degree.
Starbucks careers: retail, distribution, and corporate
Starbucks offers various careers in retail, distribution, and corporate settings. You can work in a Starbucks store, help distribute Starbucks products, or work in one of the company's corporate offices.
Starbucks retail careers
People in retail jobs work in Starbucks stores. Retail jobs may require early morning, evening, or weekend shifts. Some positions may be available for part-time or full-time work.
Here are some retail careers:
Baristas: Starbucks baristas take and prepare customer orders. They also handle cash and credit card transactions.

Shift Supervisors: Shift supervisors work with baristas and other store employees to keep the store running smoothly. They may open or close the store, help train new employees, and resolve customer complaints.
Store Managers: Store managers are responsible for the overall operation of a Starbucks store. They train employees and create work schedules.

Store managers: A Starbucks store manager supervises the operations of a coffee shop. They manage the store's inventory, sales, and personnel. The manager must also ensure that the store is running smoothly and efficiently.

District managers: As a Starbucks district manager, you will manage multiple stores in a specific geographic region. You will oversee store operations, manage staffing and schedules, monitor sales and profits, and ensure that stores meet company standards. In addition, you will be responsible for the training and development of store managers and assistant managers.
Starbucks manufacturing and distribution careers
People in distribution jobs help get Starbucks products to stores. They collaborate with store employees to ensure that products are fresh and arrive on time.
For instance, you can find a job in a roasting plant, where coffee beans are roasted. Or, you can work in a distribution center, where coffee beans and other products are packaged and shipped to stores.
Starbucks corporate careers
Starbucks corporate careers range from accounting to technology. You'll need a relevant educational background and experience to qualify for most corporate positions.
Here are some corporate careers:
Accountants: Accountants prepare financial statements and reports. They also track and manage the company's money.
Compliance specialists: Compliance specialists ensure that Starbucks follows all laws and regulations. They may investigate potential legal violations and provide training on compliance issues.

Information technology professionals: Information technology professionals work with computer systems and networks to keep Starbucks' operations running smoothly. They install and maintain software, troubleshoot technical problems, and protect Starbucks' data from cyber-attacks.

Public affairs and communications: Public affairs professionals work to build relationships with the media and other key stakeholders, often acting as intermediaries between an organization and the public.

Marketing and creative studio: As a marketing professional at Starbucks, you'll curate and execute digital and physical marketing campaigns to drive brand awareness and loyalty with the company's customers.

Administrative support: Administrative assistants manage schedules, prepare correspondence, and supervise office activities. They work closely with executives and staff to ensure the smooth operation of the organization.
These are only a few of Starbucks' corporate careers. You can also find jobs in other fields, such as sales, supply chain, store development, store design, strategy, and technology.
Tips to get a job at Starbucks
If you plan to apply for a job at Starbucks, you can do a few things to improve your chances of being hired.
Starbucks recommends tailoring your resume to the specific job you are applying for. This means specifying your relevant experience and skills and providing examples of how you have made a positive impact in previous roles.
Focus on your professional summary and make it the highlight of your resume.

The coffee giant emphasizes customer service and teamwork, so you must demonstrate these qualities in your application.

List your relevant experience of the past ten years. Make sure to start with the most recent.

Read the job post carefully and make a note of the required qualifications. Then, list your qualifications in the education section of your resume.

List any customer service experience, even if it's not in the food and beverage industry.
How to prepare for a job interview at Starbucks
On its website, Starbucks mentions some tips for acing a job interview.
Here are some of their suggestions:
Be yourself and be genuine. The coffee company wants to get to know the real you, so be honest about your experiences, goals, and passions.

Do your homework. Make sure you've read the company's mission and values. Go over Starbucks Stories too.

Starbucks follows behavioral-based interviewing. So be prepared for that.

Think of examples of times when you have demonstrated the qualities that Starbucks is looking for. These include teamwork, customer service, and problem-solving.

Go to a Starbucks store and observe the baristas. It will give you a better understanding of the job and what to expect.

Engage with the company's social media channels.
What is it like to work at Starbucks?
Let's look at the gender breakdown and years of employees' experience at Starbucks. It will help you gauge who you'll work with and what they're like.
The majority of workers at Starbucks are women, making up 64.3% of the workforce. Meanwhile, 32% of the employees are males.
As for the years of experience, 13.8% of employees hold entry-level positions. 14.1% are in mid-career positions, and 7.4% are doing skilled jobs.
Frequently asked questions
Here are some commonly asked questions about Starbucks careers.
Can I apply for multiple positions at once?
Yes, you can apply for multiple positions at the same time. However, you should tailor your application and resume to each position you are interested in.
How will I know Starbucks has received my job application?
Starbucks will email you to confirm that your application has been received.
How soon can I get a response to my application?
The timing differs based on the position you apply for and the number of applications received. However, Starbucks strives to review applications as quickly as possible and communicate with applicants about the next steps.
Can I apply for another position if my previous application is unsuccessful?
Yes, you can. The company encourages you to reapply if you are still interested in working for Starbucks and meet the qualifications for the position.
What is the best way to prepare for an interview at Starbucks?
Starbucks uses a behavioral interview process, so it is helpful to review common behavioral interview questions. For example, the interviewer might ask, "Tell me about a time when you had to deal with a difficult customer."
Start your career at Starbucks with Jobcase
Offering various career options and employee benefits, Starbuck is a great place to start your career. No matter your interests or skill set, there's a good chance Starbucks has a position that's right for you.
Start searching for Starbucks careers on Jobcase today. If you want to learn more about the application process, check out Jobcase's resource center.
Comments
Shadow Fight

Follow
leo chad

Follow
Arnold Devin

Follow
After getting your freebies (food, drink, and a pound of coffee every week), dinosaur game you'll still end up saving a ton of money.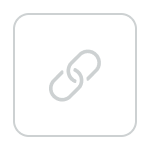 daisy maria

Follow
Ranchi Website

Follow
Ellis Louis

Follow