A guide to nursing resumes
Last updated: November 29, 2023
Trending post
Paul Baker

Follow
Community Specialist
Nursing is the nation's largest healthcare profession, and it's growing rapidly.
Over the next decade, there will be on average 175,900 registered nurse (RN) job openings each year. That makes nursing a promising career path with lots of opportunities.
But to grab one of those open jobs, you'll need a resume that stands out.
This article will give you tips on how to write a great nursing resume, including examples for entry-level and experienced nurses.
What does a nurse do?
Nurses are licensed healthcare professionals who provide patient care in hospitals, clinics, or nursing homes. They work with doctors and other medical team members to make sure patients' needs are met.
On a typical day, a nurse might:
Assist with physical examinations

Administer medications

Monitor vital signs

Dress wounds

Obtain patient medical history

Update patient charts

Counsel patients

Interact with insurance providers
There are several different types of nurses.
A certified nursing assistant (CNA) provides basic care like helping patients with personal hygiene and administering first aid. They may work in hospitals but often work in care facilities like nursing homes. CNA training programs are usually only 4–12 months long.
A licensed practical nurse (LPN) usually works under the supervision of a registered nurse (RN) and performs basic but critical nursing duties. LPNs get their nursing license after completing a certification program that typically lasts a year.
The most common type of nurse is an RN. RNs have at least an associate's degree, and many have a Bachelor of Science in Nursing (BSN). They may complete further certifications in specialty areas, like a Certified Emergency Nurse (CEN) certification to work in an emergency room.
Advanced practice registered nurses (APRN) start out as RNs. After gaining some work experience, they complete a Master of Science in Nursing (MSN) or Doctor of Nursing Practice (DNP). Nurse practitioners and certified nurse midwives are examples of APRNs.
You can follow the resume tips in this article for any type of nurse resume.
What nursing skills do potential employers look for on a resume?
Nursing is a profession that requires both hard skills and soft skills. A good nurse needs to know how to do things like give an injection or maintain hygiene standards. Those are hard skills.
But it's equally important to recruiters and hiring managers that a nurse has a strong soft skill set. Here are just a few examples that you can emphasize in your nursing resume and cover letter.
1. Interpersonal skills
Nurses have to communicate well with patients and treat them with compassion. Those patients often don't understand medical terminology and need someone to help them through it.
Nurses also have to be able to work well with doctors and other medical professionals.
2. The ability to remain calm under pressure
The nursing field is fast-paced and can be stressful. Patients count on you to provide great care, even in high-pressure situations.
3. Attention to detail
A good nurse can follow instructions effectively, keep clear records, and administer correct medications. That requires superb attention to detail.
4. Problem-solving skills
Some situations a nurse faces will be common and straightforward. Others require problem-solving and critical thinking skills to make sure the patient gets the best care.
Nursing resume samples
You can use these examples as resume templates when you write your own.
Entry-level nursing resume
John Smith
Phone number: (555)555-5555
Email: [email protected]
LinkedIn: linkedin.com/in/username
Professional summary
Recent BSN grad seeking a hospital nursing position. Experience includes pediatric nursing and critical care. Possesses strong interpersonal skills and the ability to work under pressure.
Clinical experience
Clinical Rotation in Pediatrics, 2020, UF Health Hospital
Monitored assigned patients' vital signs and progress

Assessed condition of patients

Recorded patient data

Assisted RN in performing diagnostic tests
Clinical Rotation in Critical Care, 2019, UF Health Hospital
Helped assess incoming patients

Performed emergency procedures

Administered IVs
Education and Certifications
Bachelor of Science in Nursing, 2020
University of Florida
GPA: 3.8
Skills
Patient education

Medication administration

Wound dressing

Bedside monitoring

Problem-solving

Teamwork
Volunteer work
Volunteer educator, American Red Cross
Why this resume works
A registered nurse resume for a recent grad should include work experience from the degree program in the experience section. This nurse also emphasizes his skills in the resume summary and skills section.
Experienced nursing resume
Ann Lee
Phone number: (555)555-5555
Email: [email protected]
LinkedIn: linkedin.com/in/username
Professional Summary
Critical care nurse with 12 years of experience in an ICU setting. Works well in a fast-paced, high-pressure environment. Effectively coordinated patient care through staff shortages.
Work Experience
Critical Care Nurse, Methodist Hospital, 2015–12021
Delivered bedside care to patients in a 25-bed trauma unit

Managed assessment, diagnosis, and treatment of critically ill patients

Collaborated with other medical professionals

Communicated with patients' families

Trained new staff and nursing students on clinical rotations
Critical Care Nurse, NorthShore Hospital, 2009–12015
Delivered care in a ten-bed critical care unit for surgical patients

Assessed and monitored patients pre-and post-surgery

Educated patients on post-surgical care
Education and Certifications
CCRN certification, 2010
Bachelor of Science in Nursing, 2008
University of Chicago
Why this resume works
Your skills don't all have to be in the skill section. This RN resume includes examples of both hard and soft skills throughout the resume summary and bullet points.
Nursing resume tips
Follow these tips to write a resume that will impress your future employer.
1. Customize each resume
When you apply to multiple jobs, each resume and cover letter you send out should be customized to the job posting. You don't have to rewrite the whole thing — just make a few tweaks to emphasize the skills most relevant to the job you're applying to.
2. Include keywords
Unfortunately, many resumes are never seen by a human hiring manager. Instead, they're screened out by an applicant tracking system (ATS).
To get past the ATS, use keywords from the job posting. For example, if one of the requirements is having a "working knowledge of medication administration," use that exact phrase.
3. Use a simple resume format
Avoid complex resume formatting. If you submit your resume electronically, it might not come through correctly.
Stick to the basics. List your employment history in reverse chronological order with bullet points describing the details of your duties under each job title.
You can also include sections for skills, education, and certifications.
Find a nursing job today
A nursing resume is more than a list of your work history. It showcases why you're the best nurse for the job.
After you write the perfect resume, take the next step in your nursing career by finding a nursing job on Jobcase. Or get more job search tips in our Getting Hired Resource Center.
Comments
Margaretta Smith

Follow
I was afraid to apply for my dream job, but this article made me more courageous, and I'm going to write a letter. Thanks! By the way, you made me try studying online sources like https://paperap.com/free-papers/nursing/ because I understood that everything is possible and you don't need a real tutor to achieve success. I decided to use nursing samples for free and concluded that it's also possible to succeed on my own.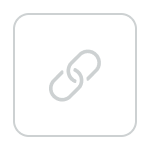 Alexandra To

Follow
Lpn at Lasell House
Wow great information thank you.