Jobs that give you a company car
Last updated: September 21, 2023
Trending post
Lara Grant

Follow
Contributor
Don't have a car to get to work? Or tired of putting miles on your car from job-related driving? Then a job where you're given a company car to take home may be the solution.
While there are several jobs that provide transportation once you're at work – think USPS mail carriers or delivery drivers for companies like Edible Arrangements – there are some where entry-level and mid-level employees are given cars to take home each night. Note that they may be a logo-marked vehicle.
Here are the types of jobs most likely to receive a company car and some specific companies that provide them. Also let this act as a guide for your job search with local businesses.
Field technicians for cable, electric, and HVAC companies
A field technician is someone who handles the installation, maintenance, and repair of equipment for cable, electric, and HVAC companies. Because field technicians spend their days moving from customer's homes, many companies provide company cars so they can go straight to a job site from their home each day.
Qualifications vary by company and whether it's an entry-level with training provided job or a more senior position, but generally a high school diploma or equivalent, a valid driver's license, and basic knowledge of devices are required. Many companies provide paid training.
Companies known to provide take-home cars for field technicians:
Altice USA - Altice USA is a communications and media company providing cable and internet services.
ARS/Rescue Rooter - ARS/Rescue Rooter is a network of plumbing, heating, and air conditioning businesses.
Charter Communications/Spectrum - Charter Communications/Spectrum is a telecommunications company providing cable, internet, and mobile services.
Comcast - Comcast is a technology and internet company.
Sales representatives for various companies
Field or outside sales representative or manager jobs typically entail identifying and pursuing customer leads, pitching to prospective customers, and maintaining relationships with customers.
You don't have to be a company's top-performing sales representative to be given a company car. If a sales representative or sales manager job requires lots of traveling, some companies will provide a take-home car for their employees.
Qualifications for sales representatives will vary by company and job position. Often a high school degree or equivalent and valid driver's license will be the main requirements, and then potentially some sales experience if it's a more mid- to senior-level role. A strong go-getter attitude and good people skills are needed to be successful in sales jobs.
Companies known to provide take-home cars for sales positions:
[EmpireWorks] (https://www.jobcase.com/jobs/results?radius=25&company=empireworks&restrict_company=1) -EmpireWorks provides reconstruction, roofing, painting, and construction defect services.
Makita U.S.A. - Makita is a power tool company with warehouse and distribution facilities throughout the country.
Praxair - Praxair is an industrial gas supplier operating throughout North America.
Reynolds and Reynolds - Reynolds and Reynolds provides business forms and management software to car dealerships.
Patrol police officers
Few government – local and federal – positions necessitate a company car, however, one exception is a police officer. Police officers spend a lot of their working hours either patrolling assigned areas, directing traffic or making traffic stops, and responding to emergencies and various situations by driving to specific locations, which means their patrol car is crucial. Being able to take their assigned car home each night is a benefit for most officers.
Generally, to become a police officer, applicants must be 21 years old, have completed 45 to 60 hours of credit from an accredited college or two years of active military service in the United States Armed Forces, have a valid driver's license, and pass various exams.
Check your local government website for exact police officer requirements and job openings.
---
Do you think a company car is a good job benefit?
Comments
Amana Munir

Follow
In criminal cases, avokats are tasked with defending the accused.
McClure McClure

Follow
A company car, often considered a tangible symbol of professionalism and corporate identity, is a vehicle provided by an employer for business-related purposes. These cars serve as both a functional tool for employees to carry out their work efficiently and an emblem of the company's stature. From facilitating client meetings to ensuring timely attendance at corporate events, a company car plays a pivotal role in maintaining a seamless operational flow. In bustling metropolitan areas like London, where business demands are high, opting for reliable transportation solutions such as those offered by https://8rental.com/coach-hire-london can enhance not only convenience but also the overall image of the organization.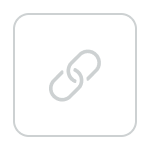 Amana Munir

Follow
Moreover, locksmiths in Tennessee are well-versed in residential locksmith services, offering solutions that go beyond just emergency situations. They can rekey locks, replace or repair damaged locks, install new deadbolts, and provide advice on enhancing the security of your home. With an increasing focus on home security, many homeowners in Tennessee trust locksmiths to fortify their properties against potential intruders and provide peace of mind to their families.locksmith near me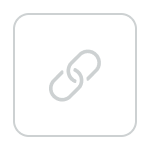 Peter Willis

Follow
Would you like to do such a job, in which you are provided with a car for commuting? You can get information from the posts made on this page. I have a friend, who is currently working in an MNC company. All the cars in his company are taken from this https://www.copilotsearch.com webpage. The quality of the cars in this showroom is A-One.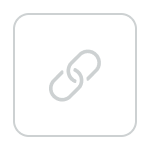 Rebecca Heartlove

Follow
A car would be a great benefit Especially in Montana
Gary Jones

Follow
Security Guard at Securitas
Yes as a security officer in Florida a patrol vehicle would be an excellent benefit