A second chance at employment. Where to get hired after incarceration.
Last updated: February 7, 2023
Trending post
Janice Reed

Follow
Community Specialist
Anyone searching for a job knows that it can be a challenging task. Add in having a previous conviction and securing employment can seem like an impossible task. But it's not! With the right guidance, you can transition back into the workforce and start earning again.
What are my job-seeking limitations?
Before you start looking for work again, it's important to know which positions will be reliably unavailable to you. Depending on your conviction there are some jobs that you will no longer be allowed to work under any circumstance. These are commonly referred to as barred-occupations and often relate to the nature of the prior offense. These restrictions can vary state-by-state, so make sure to check specifics based on your location.
Examples include:
| A Conviction Involving... | Career options unavailable as a result. | |------------------------------------|------------------------------------------------------------------------------------------------------------------------------------------| | A firearm | Working at a business where guns are sold or manufactured, security jobs, and some law enforcement jobs that require the use of firearms | | Alcohol | Working as a server in a restaurant or bar where liquor is served | | Money | Banks, credit unions, financial institutions, or services where you are directly handling and responsible for money | | At-risk or vulnerable individuals | Specific positions at both nursing homes or group homes; location or proximity to a victim involved in the offense |
So where can I start looking?
The most common industries that hire and employ previous offenders include maintenance, construction, landscaping, and the foodservice industry. But you don't have to limit your search to these industries, alone. Many hiring managers state that they are less concerned about whether an applicant has a record as long as they're a dedicated, hardworking, and reliable employee.
How do I know which jobs I'll be a good fit for?
One of the first steps you should take is to consider what job you would be best at based on your interests, present skill set, previous experience or training, and long-term goal.
What is a job-specific skill?
It is a learned skill or ability that demonstrates to an employer you can excel in the role you are applying for. Example of these skills include building, record keeping, cooking, cleaning, welding, computer programming, operating heavy machinery, carpentry, assembly, painting, etc. Think about how you can transfer what you already know into the available position.
Do you enjoy building things? A construction job may be a great fit for you.
Enjoy cooking for friends or family? Why not transfer those skills into a position as a line cook, cafeteria worker, or a restaurant team member?
Were you once the go-to lawn mower in your neighborhood? Consider landscaping or groundskeeping!
Did you take part in a work program or assignment while incarcerated? That position could have imparted valuable skills that you can use to find your next paying job.
You'd be surprised how the skills you already have can easily translate into a fulfilling job.
What is a soft skill?
Soft skills are behavior or personality traits, often called people or readiness skills. These include:
Good communication
Dependability
Teamwork
Leadership
Flexibility
Adaptability
Determination
Kindness
Punctuality
Self-motivated
Persistent
Want to Know more about skills? Read on here... 
After you have a good grasp of your strengths and interests, it's time to start looking for open positions in your immediate or local area.
Where can get support in finding a job?
1. Contact a community organization.
Non-profits and local groups specialize in employment transitions. For organizations in each state, make sure to explore this comprehensive list of re-entry resources.
2. Network with those in your immediate community.
Talk with family members, friends, or counselors about your job skills, background, and why you'd make an excellent employee or team member. Often, those in your immediate circle can provide invaluable connections to potential job leads. If you without a close group, local churches or community centers are also helpful.
3. Visit a job fair.
Oftentimes, many companies within the same industry or community will come together and host a fair for those seeking work. They are beneficial for seeking out multiple companies and are a great way to practice one-on-one conversation skills for job interviews. Many companies are now holding virtual job fairs, so be sure to search online for a virtual job fair you can join remotely.
4. Visit the employer or warehouse directly.
The most apparent way can sometimes yield a positive result. Even if they may not have a current vacancy or open position, it's a great way to create a relationship with the employer should something open up.
While many large corporations may not explicitly state whether they hire those with a criminal record, these companies have been known to employ previous offenders:
Note that while the companies above have hired those with a previous conviction, it is not a guarantee that you will be hired. Background evaluations are frequently done on an individual basis determined by the position you applied for, the type of offense on your record, and how long it has been since your reentry.
Other Helpful Tips:
Don't limit your search to employers that you think only hire previous offenders. Instead, think about companies and positions that are a match for your skills—both job-specific and soft—previous experience and training, and your long-term career goals.
Don't forget about small businesses! 75% of the American workforce is made up of companies with fewer than 250 people. These companies can also be a softer transition back into work and less overwhelming than working at a huge corporation.
One last thing...
If you're looking for a second chance at employment right now, you've already done so much hard work to improve your life. Please remember to have compassion with yourself, celebrate the small successes, and remain optimistic.
Comments
yvonne Lloyd

Follow
please stop sending emails thank you
Mary Jane Henry

Follow
The Florida Rights Restoration Coalition helps Floridians get second chances. You can learn more about them here: https://floridarrc.com/ They fought for Amendment 4 to give returning citizens the right to vote, and now are making sure that they can pay off their fines and fees to exercise that right.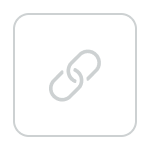 See all replies