Is racial bias hurting your job hunt?
Last updated: November 10, 2022
Trending post
Janice Reed

Follow
Community Specialist
Comments
Araceli Tan

Follow
Rn Ll at Biatriz Home Health
Racial bias is hurting my job. I have been an object of jealousy, object of hatered among my black bosses. I have been the object of retaliation for something I don't know about. Everytime I have a black boss I lost my job. That is not my goal. I want my promotion. I worked hard for it. For bringing a dead man back to life, I should have been promoted but instead my darked skin boss tried to get rid of me. I was admired by the most debonair looking co worker that looks classy and expensive looking. But I am hated for it. I cannot keep my job. Then after almost 10 years I got invited to worked Jackson South ICU and they accepted me and I was on orientation but while on orientation one of my ugly black boss instigated for recruiter to ask me to resign. I did nothing wrong as I am still under orientation. I was asked to resign. It is not an easy pill to swallow then shortly after than another Araceli was declared dead among one of the nurses in the same company. I don't know if it is the corona virus taint, or is it something else. I don't know what to think but I am offended and I have resentment. Find me something I cannot refused and something I can keep for the rest of a lifetime. I am not too young to be insulted for the reasons other than the fact that I am Asian minority and I am not black. The blacks never have a problem like I do
Michael Evatt

Follow
Yes , because I'm white. I had to set back for years watching "people of color get promoted to office jobs which they had absolutely no experience, while I'm doing 90 percent of the work. So why don't you explain that to me ?!!!!
Cheryl Durham

Follow
Adjunct Professor at Ross College
I thoroughly enjoyed reading this article. It is imperative that we have open and honest dialogue about subjects such as this. They may make us uncomfortable but are definitely necessary. Another elephant in the room is that of nepotism.
I have never applied for anything that I didn't think I could do. I was always taught to always put yourself in a position whereas you could choose which avenue you would take. That simple meant: arm myself with the necessary knowledge values and skills whereas there would be no question as to who or whom should be selected.
That's a bitter pill to swallow when you are passed over when the evidence reflects you are the most qualified for a position. That's a bitter pill to swallow when the "isms" almost undoubtedly determined who was selected. I am sure that will ascend to greater heights, in some form or another. You see, every time when it appears that the playing field is becoming a great deal more favorable the rules change.
Remone Danhi

Follow
MSc., Logistics and Supply Chain Management ▪ BA, Business Administration, minor Computer Studies ▪ ServSafe ▪ Lean Six Sigma Certified, Yellow Belt ▪ Green Belt.
How do you get an interview in the first place when you are already at a disadvantage due to your skin colour or ethnicity. In my experience, applying for multiple jobs with more than the required education, certification and experience, the only response is a computer generated response, "...we have decided to move forward with more suitable candidates"....and in most scenarios, the same position is relisted on different job boards. Without knowing someone with executive authority, the chances of getting hired is very low...
Michael Anthony Huff

Follow
Maintenance Technician at Bloomfield Health Care
Although race discrimination will always exist in America no matter how many protests you have, the other type of discrimination in this country is age discrimination. Where I live in Connecticut you could be over qualified it's not going to matter especially at the state level, I have been on many interviews with the state and have been told that I would be a great fit, just to be told that they were looking for someone who more fit what they are looking for after I was told that I had excellent experience and education,
Tamika Hubbard

Follow
Sr Hr Operations Advisor Avp at Bank Of The West
Scott Gross your "opinion" is a clear example of the very topic being discussed.
LJ Johnson Thank you for sharing the articles to help Scott, who apparently has the ability to make a conscious decision to practice "diversity and inclusion" in his hiring practices and when an opportunity to do so, probably does not.
LJ Johnson

Follow
Christopher - you have to understand the study.
They posted identical resumes (experience, skills, and education), for a white and a black candidate. The only difference was the names (one typically perceived as white like "Brandon", the other stereotypically black like "Jamal". The white-sounding name was called for an interview ~38% more times than the black (for the same resume).
The Harvard study link below. https://hbr.org/2017/10/hiring-discrimination-against-black-americans-hasnt-declined-in-25-years
The study above was reproduced by PBS, resulting in the white-sounding name getting 50% more calls for an interview. Again, identical resumes.
If you're black and fortunate enough to get past the aformentioned interview hurdle, producing identical work to your white coworker is judged as inferior. Confirmed in this study. https://www.abajournal.com/news/article/hypothetical_legal_memo_demonstrates_unconscious_biases
If you want a quick funny glimpse into what it's like to be black in the workplace, check this out and pay attention to the stats - https://youtu.be/wALwzjVwM7g .
If you want to be part of the solution. First, start by reading "White Fragility" or "How To Be an Anti-Racist". Either you are anti-racist or racist - being complicit or unaware contributes to anti-black racism.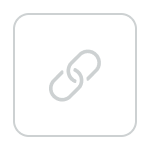 See all replies
Christopher Stadnyk

Follow
General manager: retail, customer service, custom picture framing
Since 63% of USA is Caucasian, it statistically stands to reason that that group would receive more " call backs"...and it cant possibly be as if the call backs "others" received were to cuss at them or that employers "didnt call back" because they were in a room making jokes about their job application attempts.
What would be the accuarate statistical sources to back up your assertion about said hiring?
See all replies
Nikia Pough

Follow
Teacher at Nurturing Center And Academy
That is wrong . You should be treated fairly . I would sue them if I were you . Or look elsewhere.