Getting back out there to find a job
Last updated: February 5, 2023
Trending post
Ashley Wilson

Follow
Content Manager at Jobcase
The job search process has changed drastically over the last 20 years and it continues to evolve every day.
Job searching back in the day
Newspaper ads were the main source of job listings and if you were in doubt you could always call up and speak to someone about the job or stop by. Resumes were presented on paper and delivered by mail or in-person. They were then reviewed by an individual at that company and not a machine. You would hear back fairly quickly with a decision and jobs were plentiful and the competition wasn't as prominent.
Job searching today
Showing up to apply is often frowned upon (especially now with COVID). Due to a large number of online applications, and the ATS (applicant tracking system) your resume may not even be reviewed without the proper keyword placement. You need multiple versions of your resume tailored to the job you are applying for. It is not who you know, but where your skills lie. You cannot solely rely on your qualifications or education anymore to prove you are a great applicant.
**Let's take a look at some common pain points that members are chatting about on Jobcase about today's job search process and what YOU can do to move past them to land a job! **
Problem
"Having everything online. No human contact." -Darice Garcia
Solution
It's important to embrace the fact that in today's world it's so greatly important to have an online presence and always present yourself in the best possible light. Along with any online resumes or profiles you have created (like your Jobcase profile) this also includes making sure all of your social media accounts are presentable and professional because employers will be taking a look at them. See if your social accounts are preventing you from getting a job here in this article.
Problem
"I don't have a resume. And I haven't worked in 10 years."
Solution
Your #resume is a crucial part of your job application. It is the very first thing an employer will learn about you before you have spoken a single word to them. It provides the employer with a snapshot of who you are and includes your prior work experience, education, and accomplishments.
Making a resume is as easy as filling out your Jobcase profile and downloading it. It will take just a few minutes and once it's done you have a nicely formatted resume ready to go! Learn more tips on how to improve your resume here!
Additionally, check out how creating more than one resume can help land you a job in this article.
Problem
"I send tons of resumes and no response." -Javier Hernandez
Solution
This could be for a few reasons, but the main one is the applicant tracking system or ATS. The ATS is a program that companies use to sort through 1,000's of resumes to find the best possible ones. If it doesn't recognize what it needs, your resume will be cast aside and likely NEVER be seen by an actual person at that company.
To avoid this it's important to utilize keywords that relate to the skills, abilities, credentials, and qualities that a hiring manager is looking for in a candidate. When recruiters search for keywords in the ATS, they are looking to match certain concrete skills in your resume to their current needs.
Say for example you are applying for a job as the manager of a hotel restaurant. A recruiter may search for phrases such as "restaurant manager," "hotel restaurant," or even for the word "hospitality." Recruiters will not likely look for words and phrases such as "outgoing," "hard worker," "team player," etc. Read more about keywords here.
Problem
"The toughest thing about the job search is the waiting process when you really need one." DAngelo Johnson
Solution
Waiting to hear back about a job no matter what stage you are in the process can feel stressful and LONG. Don't stop after you apply to a few places or after an interview, KEEP LOOKING!
It's also important to follow up with anyone you speak to. Following up is a critical aspect of the job-seeking process. It does a few things. It lets the employer know you are serious, reminds them of who you are and your qualifications, and keeps the hiring process moving along. A follow up is also a great way to include those final thoughts you may have neglected to mention during the interview or hiring process that you would like to highlight. Read more about the best ways to follow up here.
What are some things that YOU think have changed in the job search process?
Comments
Jawad Ahmad

Follow
Essentials Brown hoodie Defining beauty isn't easy. In fact, for every culture, it means something slightly different. As different as priorities and perspectives of outer beauty in each culture may be, one thing is the same - inner beauty stems from confidence, inner peace, and a positive mindset.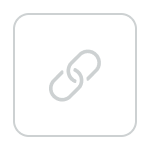 Run 3

Follow
I would like to express my gratitude to you for sharing this excellent post. I have to say that I am very impressed with your post because the information provided is both comprehensive and simple to grasp. Your subsequent post will receive a lot of attention from me. trap the cat
Ford Simpson

Follow
Jack of all trades,.master of none
Always wanted a teacher as smart as you! Fun learning the daunting mountains are small mole hills and easy to climb. Thanks Ashley,Ford