Finish high school and improve your job prospects
Last updated: March 28, 2023
Trending post
Paul Baker

Follow
Community Specialist
Why finish high school?
A diploma is a launching pad for a successful future. Though, it can be a challenge to get through high school. Students may get discouraged by the environment or fall behind on their credits resulting in late graduation or a decision to drop out. However, it's never too late to invest in yourself and your future career. A diploma also helps with:
Earnings
Those with a high school diploma are likely to earn 40% more income than those who do not!

Employability
Your chances of being hired after high school raise by 33% when you earn your high school diploma.

Career development
Many career advancement opportunities require a high school diploma, including college and most certificate programs.

Fulfillment
You can take immense pride in your education and be a role model for those around you.
How can you stay on track to graduation?
Make an action plan
Confirm which classes you have completed and which are left to take. Ask your school's administration office for a copy of your transcript so you can check to see which required classes you still need to finish.

Speak with a school counselor
Your counselor will help you register for the correct classes and help you stay on track. They can also help you navigate future career options after graduation.

Set yourself up for success
If your school's current environment is not a good fit for you, explore the idea of transferring. If you need help with this process, speak with your counselor.

Explore all options
There are many alternative schools and even online schools that offer non-traditional programs to complete your high school degree. Find them through your state's department of education website.
**If finishing high school is not an option due to age or special circumstances, you may want to consider earning a high school equivalent (GED). **
Comments
Ronald Tolkien

Follow
Greetings! Guys, what can you say about this service https://proessays.net/? The reviews I found online tell that it is more than reliable, but I've got enough time to analyze public opinions. Thanks a lot for your time and comment!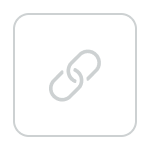 marry jonathan

Follow
A book series is a collection of novels that are formally recognized as a unit and share particular traits. Book series can be arranged in a variety of ways, such as https://www.assignmenthelper.com.au/term-paper-help/ having all the books authored by the same author or being promoted together by the publisher.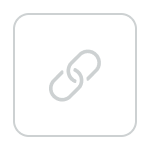 Justine Burton

Follow
Sample Cutter Fashion at Private Business
I need to pay rent while i go to school. I still need a job to support myself. That's assuming that this school is going to be free. How am i going to pay for school?
See all replies