Don't let your disability undermine your qualifications
Last updated: December 1, 2022
Trending post
Elyssa Duncan

Follow
Community Specialist
Comments
Lannie Wynn

Follow
Business Team Leader at General Mills Inc
I unfortunately was disabled from my career after only 8 years with my Corporation, due to a medical accident. It has take years To relearn , and gain my speech. Although I have a B.S. IN Business Communications I am taking 2 night classes to bring me to speed. Or at least get a start. I believe in altering my resume to match their needs, if I have the qualifications. I dislike the computerized forms,so mine are directed to to the position. A hint that has helped me is to prepare a follow-up letter after the interview. Restating key points, and thanking them for the interview.
It is a nice way to keep your name in their mind. Lannie
See all replies
Ford Simpson

Follow
Jack of all trades,.master of none
No one wants a disability but by showing that you have determined not to let it hinder your quality work is impressive to me. A smart employer will look at your work history and be glad you work hard if not harder than most.Your disabilities have made you a strong and reliable person to hire. Respectfully,Ford
See all replies
Lenin Pina

Follow
Community Specialist
Here's some good news for work from home job search candidates...
"Please note that Betterment is dedicated to providing accommodations to candidates with disabilities. If you need accommodations at any point throughout the interview process, please reach out to interview.accommodations@betterment.com" - Betterment Careers
Betterment is hiring full time, work from home Customer Experience Associates to work anywhere USA. Go to Customer Experience Associate at Betterment for all the job details and application instructions.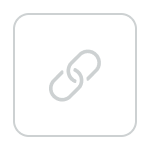 See all replies
Lenin Pina

Follow
Community Specialist
Hi @Elyssa Duncan , your subtitle "Focus on the CANs, not the CANNOTs" is incredibly important. It's unfortunate, but most members like to lead off their community conversations listing all their limitations. This is not a good way to impress employers.
Good employers are okay with making workplace accommodations for disabled workers, if needed. But a candidates ability to describe how their education and work experience makes them the best candidate for the job is essential.
Great read :)
See all replies