Tips for parents: Surviving distance learning this fall
Last updated: March 30, 2023
Trending post
Elyssa Duncan

Follow
Community Specialist
When Coronavirus shut down schools and daycares this past spring, many parents felt overwhelmed navigating their newly (and unexpectedly) acquired roles as a part-time teacher. Numerous school districts across the country have chosen to embrace distance learning again this upcoming school year, and it has a lot of caretakers reliving that sense of uncertainty.
Whether you're a stay-at-home parent, a working parent, or a job searching parent - helping your child manage distance learning can be a daunting task, but we're here to help. We've compiled some important perspectives, strategies, and resources that will help you and your child(ren) thrive this upcoming school year!
Important perspectives to remember while distance learning
If you're feeling like you don't even know where to start when it comes to helping your kids with school, don't fret. There are a few perspectives that will help put your fears at ease and give you the boost of confidence you deserve!
You're already a teacher
As a parent or guardian, your children learn lessons from you every single day! You know how to communicate with them, so use that skill and build upon it. When you're showing them how to solve a math problem or helping them understand a reading assignment, don't worry too much about following the exact recommended approach. Coaching them in a way you feel most comfortable, demonstrates that there are multiple ways to approach problems. This helps your child learn how to think creatively and flexibly.
You are not alone
Remember that you are not a solo homeschool teacher. Many parents out there are feeling the exact same sense of uncertainty that you are. Teachers and administrators have also had a HUGE learning curve when it comes to remote learning; as a result, they have been working hard to develop lessons that better translate to distance learning. Connect with others online here on Jobcase or in parenting communities and don't be afraid to ask questions.
Learning opportunities are everywhere
Though you may not be an expert at teaching complex science topics, you can expose your children to knowledge by treating every day as an opportunity to do so. Each member of the family holds valuable past experiences and information to share with your child, take advantage of it. When you're going on an afternoon walk, use it as a time to talk about nature and weather… if you're cooking lunch, it can double as a mini culinary class… when it's time for bed, use this time to talk about personal hygiene and the importance of taking care of your body.
Give yourself a break
COVID has caused a historic interruption of education and will likely have a lasting impact on this generation. Don't expect things to always go perfectly and remind yourself daily that you are doing a great job! If we can emerge from this situation with children who are more connected to family, more thoughtful of others, and concerned for the wellbeing of our communities, what a beautiful world this will be. Take a deep breath and remember YOU'VE GOT THIS!
Related topic: Balancing WFH and children 
How to prepare for distance learning at home
Welcome to distance learning! Not only do you have to be a parent, but you also have to be the gym teacher, the classroom teacher, the health teacher, the lunch lady, and the school nurse. However, with some preparation, it IS possible to do it all. Here are some tips.
Set up a schedule
Children (and most adults!) thrive with routine, it gives a sense of security, comfort, and expectation. Having a set schedule each day will help your student stay focused and your lessons on track. Consider creating agendas and checklists of daily tasks to keep everyone accountable. Consistency is key!
Arrange a designated space
Similarly to setting up a schedule, creating an effective space for remote learning can be extremely beneficial. This area is where your child will attend virtual classes, study, and complete any homework or assignments. Whenever possible, try and ensure this study space is only used for learning. Finding a designated area for schoolwork can help your child maintain a healthy balance between school and home life, a world that has been newly collided for our youth.
Discover how YOUR child learns
Every child is different, and as a parent, you have a unique window into their bright personality. You can use this perspective to figure out what type of support they need to thrive and succeed in their schoolwork! Are they inspired by a specific subject? Do they get easily distracted? Are they more of a hands-on learner rather than conceptual? Once you figure this out, you can communicate this to teachers and ask for clearer expectations and goals for your child.
Make time for movement
I think we can all agree that being stuck in front of a computer for hours on end can be miserable. One great strategy a parent can do is provide children with regular "brain breaks" to keep the energy flowing! These can be jumping jacks, a walk around the neighborhood, a timed dance party, or just a few minutes of free time.
Tools and resources for parents
These (mostly free) apps and resources will allow you to supplement your child's remote education this fall with lesson plan ideas, virtual activities, and tutoring.
General education
"Gym Class" + Exercise
Playworks is a phenomenal nonprofit organization that helps schools make the most out of recess by bringing fun activities and support to the schoolyard. They have shared a free playbook of things you can do with your kids at home!

PE Challenges at Home gives you a ton of options for a fun-filled physical fitness challenge! The best part? The whole family can get involved!

Yoga Education gives easy to follow yoga flows and mindfulness activities for your child or teen to unwind and decompress.
---
How are you coping with this back-to-school season?
Comments
Otis Jame

Follow
First, make sure you have a good understanding of the distance learning process. This will help you understand what materials you need and how to access them. wordle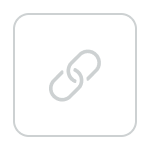 Bevis Jason

Follow
Peter Willis

Follow
Hi, this is imaging for our student. Change language Language is important to you. Language is very useful for us. Language may be important to you. If you learn it then if you want to know more about the assignment help melbourne language. So I want to give your suggestion. language helps you to make it useful to you.