Which is the best school for obtaining a medical coding certification?
Last updated: September 22, 2023
Trending post
Jennifer Young

Follow
Community Specialist
If you're looking for a field with a promising future, medical coding may be it.
With a projected growth rate of 8% (compared to an average of 4%), there will likely be jobs aplenty in the coming years.
But what is involved in medical billing and coding? If you do want to get into this field, how do you go about it?
We'll provide answers to these questions and show you the best institutions and schools that can help you obtain medical coding certification.
What is medical billing and coding?
Medical billing and coding are two separate processes, but both play a crucial role in receiving payments for health care services.
When a patient comes to a healthcare provider, for either an inpatient or outpatient procedure, the provider keeps details of the service or visit in the patient's medical file.
When the patient leaves the hospital or physician's office, a medical coder examines the patient's medical records pertaining to that visit and connects any services provided to billing codes under the following categories:
ICD-10-CM and ICD-10-PCS diagnosis codes

CPT and HCPCS procedure codes

Charge capture codes

Professional and/or facility codes
Coding professionals play an important role. Health insurance claims may be denied if patients are billed for services that aren't documented on their patient records. In some extreme cases, providers may even be subject to liability or a fraud investigation.
What are the best medical billing and coding certifications?
So, what does it take to become a certified coding specialist?
There are a few pathways and certification programs available. However, healthcare recruiters are typically looking for applicants who have passed an exam from a well-known school.
Some of these institutions include:
Certified Professional Coder (CPC) - offered by the AAPC

Certified Coding Specialist (CCS) - offered by the AHIMA

Certified Professional Biller (CPB) - offered by the AAPC

Certified Coding Specialist – Physician-based (CCS-P) - offered by the AHIMA
Your decision to study one certificate program or another will be based on your career goals, location, and ability to meet the eligibility requirements of a given course.
(
Image Source
)
Let's look at the top five best schools and courses for obtaining a coding certificate, so you can choose the best option.
The top 5 best medical billing and coding schools
American Health Information Management Association (AHIMA)
The American Health Information Management Association (AHIMA) offers three courses.
1. Certified Coding Associate (CCA)
This is AHIMA's broadest coding certification.
To obtain a CCA certification, students must:
Have a high school diploma

Study the AHIMA

Pass the CCA examination, administered online
This exam is based on the AHIMA codebook.
(
Image Source
)
2. Certified Coding Specialist (CCS)
The CSS certification is the next step up from a CCA.
To obtain a CCS certification, there are no specific eligibility requirements, though it's advised that you have one of the following before taking the CCS exam:
A minimum of two years of medical coding experience

Have a CCA plus one year of coding experience

Have an alternative coding certification from another provider plus one year of coding experience

Hold a CCS-P, RHIT, or RHIA from AHIMA
It's also advised that you have studied the following (likely covered as part of a bachelor's degree program):
(
Image Source
)
3. Certified Coding Specialist – Physician-based (CCS-P)
The CCS-P is similar to the CCS certification, except it's focused on working in a physician's office rather than a hospital.
Hutchinson Community College
Hutchinson Community College offers just one enrollment option: Healthcare Coding - CERT C.
This can be studied as an online program. Its only prerequisite is that students obtain a high school diploma with the following results:
(
Image Source
)
HCC students will take 15 courses, totaling 45 credits, and must obtain a C or better across all coursework to pass.
American Academy of Professional Coders (AAPC)
The AAPC is another respected institution for learning coding guidelines and methodologies. It offers two study pathways.
1. Certified Professional Coder (CPC)
To become a Certified Professional Coder, you'll need to pass the CPC exam, which covers topics such as the application of HCPCS Level II supply codes in a real-life scenario.
The AAPC also offers options to prepare for the CPC exam.
2. Certified Professional Biller (CPB)
The CPB is similar, except the focus is on billing rather than coding.
To pass the certification exam, you'll need to demonstrate an understanding of:
The various policies offered by insurance companies

Typical medical terminology used

Knowledge of the coding system and coding guidelines
Florida A&M University
Studying for a Medical Coding Certificate at FAMU involves:
Completion of three prerequisite courses (HSC 3531 - Medical Terminology, BSC 2093 - Anatomy and Physiology I, and BSC 2094 - Anatomy and Physiology II)

Passing three additional courses with a C or higher
University of Cincinnati
The University of Cincinnati offers a Medical Billing and Coding Certificate, which is a 32 credit course that prepares students for the CCA and CPC exams.
It's an online course with full-time and part-time options that can be completed with one year of full-time study.
How long does it take to earn a medical billing and coding certification?
This depends largely on the type of accreditation you're going for. Some require up to two years of experience before applying.
The average timeframe is between four and 15 months, with most medical coders following a pathway that looks like this:
Post-secondary education

Basic credentials such as CCA

Work experience as a medical coder

Advanced credentials such as CCS
Medical billing and coding jobs hiring now
Want to get a feel for what the medical coding job market looks like?
Check out Jobcase's current listings here: Medical Billing And Coding Jobs.
Is a medical coding certification right for you?
Being a part of the healthcare industry can be extremely rewarding, even if you're not out there on the frontline helping patients directly.
Becoming a medical coder is a reasonably straightforward process. For many, it doesn't require many years of continuing education to achieve competency.
For most, it involves a year or so of study, plus passing the CCA or CPC. Once you've done that, you'll be ready to land your first medical coding job.
Bookmark this Jobcase job search for when you're ready to look for your next job.
Comments
Jim Karter

Follow
Paper Help from Expert writers at lowest price and Guaranteed onetime delivery from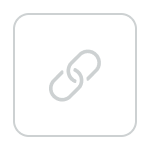 Elianora Flom

Follow
Err, sorry, Sheela, but I see no relevance between school and your driveways. What about the article, it's a great one, thank you! I have also gathered a few things that seem to me to be the best for schooling. I mean, the right sources are the most important. And I prioritize https://edubirdie.com/top-writers because I trust only experts and top writers. It counts whether you learn from professionals or not. And the most essential, the accessibility of the information we study is also important.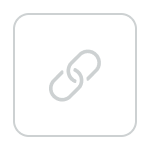 sheela ki jowani

Follow
That's a question I often get asked, especially by those who are just starting off in their careers. Here you visit this Concrete driveways Tauranga and get more new tips for pool construction. The fact is that finding the right medical coding schools can be difficult and there is no set of rules to follow. You simply have to do your research and find out which websites can help provide you with the most information about each school.