What's at stake if congress doesn't pass pandemic relief in 2020
Last updated: November 10, 2022
Trending post
Paul Baker

Follow
Community Specialist
Comments
lindsey schwarz

Follow
I wish they would just make an agreement already. This is dragging on way too long. People need help and depend on our government during these hard times. Please extend unemployment and get those stimulus checks out! We need help now! Not next year!
Laurie Stopyra

Follow
If we don't receive an extended relief many people including myself will be in danger of loosing everything I own.
Steven Ransom

Follow
An exceptional professional who has over ten years of experience.
With the economy dwindling amidst the coronavirus pandemic and Congress in a deadlock on the decision of a stimulus package, a bipartisan group of senators provides a ray of hope. They came up with a proposal for emergency federal relief that is worth $908 billion... Read more... But if it does not pass there will be more Jobless Benefits, Eviction Protection ...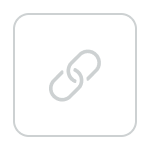 Sheila W

Follow
Dept Manager at Kroger
I think that they started the "great divide" and for anyone to even think about working together again that congress "both sides" need to "show" that "all american lives matter!" Why should they be paid so well when "all the people" have to take the back stage. They need to set the B.S. aside and give us the most possible to take away all the damage that "BOTH SIDES" have felt since 2016! Me, myself will never vote again. Why bother playing their games!!! I lost my mom 4/29 my dad 5/10 and my father-in-law 11/5. Without "stimulus" and "unemployment" BASICALLY there's nothing left! So "we the people" feel the raft of the politician's b.s. and they enjoy one of their "vacation" homes. For my Christmas wish "I wish we could flip the tables and put them in our spots and ours in theirs!" Show them how we really live day to day!
Anita McCune

Follow
I think it's only right for Americans to get another stimulus check especially us on a fixed income or low income.We need this please
Debby Santiago

Follow
With over 12 million people currently unemployed, extended unemployment benefits are a necessity to prevent dire consequences. It is of utmost importance to continue those benefits as well as the moratorium on eviction. All of the above mentioned are very important measures to prevent further destruction of our economy, and need to be addressed mainly to prevent mass homelessness and food insecurity.
Sandra Mckinney

Follow
Working from home
What about ppl that needs that's not unemployment right now
James O'Hara

Follow
Cnc Machinists at Structure Med
What about people who have exhausted their unemployment benefits? Also need renters protections.